Spiritual Friends is a body of Dharma sharers that is an integrated part of the Sangha community, not an external entity entering the community from outside it.
Members of Spiritual Friends are experienced practitioners who share the Dharma from the place of how the path of practicing touches and informs their lives. Their formal training and ongoing practice provides the foundation from which their love and deep respect for the Dharma is joyously shared with all members of the Sangha community.
Members of Spiritual Friends offer practice and teachings through AIMC's weekly scheduled events. These include the practice and teachings sessions that are offered each Thursday and Sunday evenings, as well as numerous other times during the week as indicated on the Center's calendar. Spiritual Friends also offer support to the Sangha simply through their participation and presence during shared practice times, whether they are leading that particular session or not. Sangha is Dharma family and members of Spiritual Friends are an integral part of that family.
Spiritual Friends also offer support by being available to the Sangha for practice discussions, which are scheduled times when a Sangha member can meet privately with a Spiritual Friend to discuss and receive guidance about their practice.
Spiritual Friends will at times also offer classes, half-day or day-long retreats and they also mentor Kalyana Mitta group facilitators.
In addition, members of Spiritual Friends are available for pastoral holding of space for significant life events and transitions, such as weddings and funerals or memorial services.
Participation in Spiritual Friends occurs through invitation from members of that group and the guiding teacher of the Albuquerque Insight Meditation Center.
Senior Community Dharma Leader
The position of Senior Community Dharma Leader (Senior CDL) was established by AIMC several years ago. The Senior CDL is appointed by the Board of Directors, an appointment that recognizes the Dharma practice, training and experience that an individual brings to their service to the Sangha. The position requires a commitment to continuing Dharma study and practice, as well as adherence to the ethical guidelines based in the 5 lay precepts.
The Senior CDL serves as a full voting member of the Board as long as they hold their position, with the intention that they "bring Dharma guidance to the deliberations and decision-making of the Board." They also serve as a member of Spiritual Friends, with fellow Dharma sharers, furthering all the aims and functions of the group. In addition to these organizational roles, the Senior CDL serves all the members of AIMC in fulfilling the aspirations and values of the community, via the deepening of their Dharma practice in everyday life and in relationship to the larger community.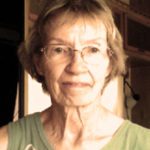 Valerie Roth currently serves as Senior Community Dharma Leader for AIMC. Valerie began Buddhist study and practice as a graduate student in East/West Psychology in 1987. She continued practice with Michelle McDonald and Vipassana Hawaii for several years, and later continued in New York with Gina Sharpe and Westchester Insight. She completed the training for Community Dharma Leader at Spirit Rock in 2008. She has lived and practiced in many locations over the years while working as a Physical Therapist, then retired and moved to Albuquerque in 2007.
She continues to study and practice, expanding her teachings from that – individually and in groups. Her main focus is on practice in daily life, with a foundation of "time on the cushion" as cultivation. She offers classes for beginning meditators, half-day and daylong retreats for groups, and short weekend residential retreats. She is currently offering daily meditation and reflection, Dharma reflections on Thursday and Sunday evenings, and individual practice discussion sessions on request. She has offered a class "Older and Wiser: classical Buddhist teachings on aging, illness and death," and has facilitated Kalyana Mitta groups. Her primary wish is to serve the Sangha in whatever ways she is able, and her goal is to be responsive to requests and questions, to be supportive of people's efforts, and to be available to consult on matters relating to the organization as community.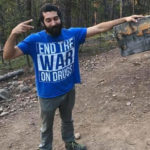 Chris Benitez (he/him/his) has been practicing meditation since 2012. He has sat regularly and attended retreats with various traditions, including Zen and Tibetan Buddhism, before finding a home in Vipassana after attending a Goenka retreat in 2016. Chris was drawn to the dharma by Against the Stream Buddhist Meditation Society and its unconventional teachers, whose sometimes crass genuineness resonated with him and many others who wouldn't be caught dead in a dharma hall. Chris graduated from the facilitator training program at ATS in 2018. Although the organization has succumbed to the law of impermanence, Chris is still inspired by their approach and strives to make the dharma real and personal, and accessible to all who seek it. Chris has taught at the Insight Community of Columbia (SC) as well as Wild Heart Meditation Center in Nashville. He is grateful to have found a home in Albuquerque. As a New Mexico transplant, Chris spends much of his time practicing in nature. He usually offers a meditation and dharma talk once a month at AIMC, and hopes to begin offering opportunities for outdoor practice in the future. Chris is also available for individual practice discussions.
Fred Herman learned how to meditate at age 21 through the Transcendental Meditation program. He has participated in various spiritual traditions over the years that included meditation as a core practice. He came to Vipassana practice in 2001. Fred has done many residential retreats over the years from daylongs up to 2 weeks in length with a diverse group of teachers.
He sees himself as a dedicated practitioner in love with all elements of practice, including study of Buddhist philosophy and the cultivation of practice on and off the cushion. He is open to the teachings of all the Buddhist traditions while holding them within the perspective of the early teachings. Fred's intention is to share his thoughts and experience of practice and the teachings with community in a personal way that hopefully resonates and enlivens the inner experience of the community.
He enjoys one-on-one dharma discussions with practitioners and has led Kalyana Mitta groups in the past and looks forward to leading again in the future.
Tony Sager began practicing meditation and mindfulness while in college in 1978. He has practiced and taught in the United States and internationally, including 21 years as a fully ordained Buddhist monk. He lived and worked in Buddhist community for 27 years. He is a senior Dharma teacher of the Kwan Um School of Zen.
Tony is passionate about practicing and loves sharing the Dharma with others. He focuses on helping people incorporate the formal (such as sitting, walking and chanting meditation) and informal (meaning how to be mindful and foster presence and awareness while engaged in everyday life activities) aspects of practice into their daily lives in a natural way. He brings heart into the practice, and focuses much on meeting and embracing the present moment with an unhindered heart and with awareness.
Presently, Tony's involvement with the Albuquerque Insight Meditation Center includes offering Dharma reflections on Thursday and Sunday evenings as a member of Spiritual Friends and running the weekly Monday evening meeting of the Albuquerque Open Sky Zen Group.
Tony works as a psychotherapist (Licensed Professional Clinical Counselor) here in Albuquerque.
"For the awakening of the heart, conditions are always good enough."