Spiritual Friend Facilitators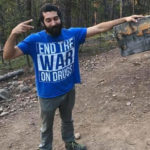 Chris Benitez is in long-term recovery from addiction and began meditating in late 2012. He was introduced to the Dharma by "Hardcore Zen," by Soto Zen monk, Brad Warner, a punk rock bassist who unintentionally became a Zen monk. One chapter centered on punk rock and the rest was a hardcore crash course on Buddhist philosophy. Chris has been sitting every day since, and has sat with Tibetan, Zen, and Theravadan teachers. He has been facilitating peer-led dharma study groups and Buddhist recovery groups since 2014. In March 2018, he completed Facilitator training with Against the Stream Buddhist Meditation Society in Los Angeles. He is very interested in the work of Generation X Buddhist Teachers like Noah Levine, Vinny Ferraro, and JoAnna Hardy, and their ability to reach people (like himself) who may not otherwise have been exposed to the dharma. Chris is currently enrolled in the Community Dharma Leadership Program at the Spirit Rock Meditation Center.
Fred Herman has practiced meditation for 40+ years; the last 18 of that in the Vipassana tradition. He has done many retreats with many teachers over time and experiences great joy in sharing his experience of the dharma with our community. He loves to share how the practices of awareness, kindness, and compassion can enhance our sense of common humanity, personal healing, and liberation.
Ken Munoz has practiced the Dhamma for over 20 years at AIMC and considers Eric Kolvig and Brian Lesage as primary teachers. He is currently enrolled in the Community Dharma Leader program at Spirit Rock Meditation Center. Ken's focus is finding liberation through the practice of Dhamma in daily life, and is interested in sharing Dhamma with all who are curious.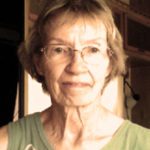 Valerie Roth began study and practice of the Buddhist path 30 years ago while completing a Masters Degree in East West Psychology. She continued practice and study over the years of living and working as a Physical Therapist in Hawaii, California, New York, and on the Navajo Nation. She has studied and practiced with several different teachers, all in the Theravada lineage. She completed training as a Community Dharma Leader at Spirit Rock Meditation Center in 2008 and was active in the Albuquerque Vipassana Sangha for several years. She taught classes for those new to practice and also served on many administrative committees. In recent years she has travelled in a small motorhome, and is pleased to be moving back to Albuquerque. Her focus is on practice in daily life, and offering service in support of what builds community.
"For the awakening of the heart, conditions are always good enough."