The Paramis (The Ten Perfections)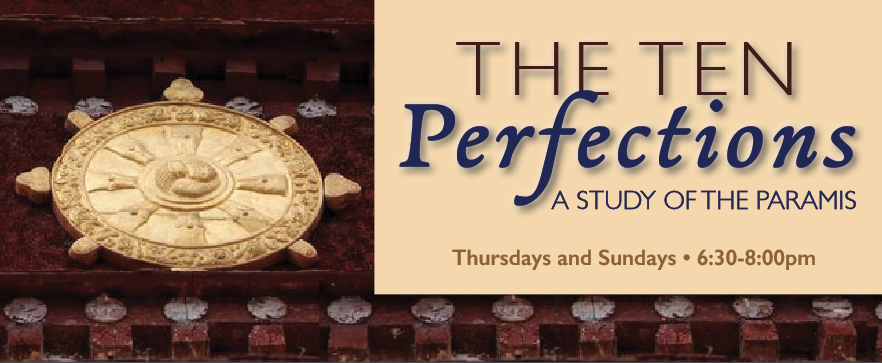 The Ten Paramis, or perfections, are a set of important qualities that can be cultivated to open the heart and mind. They are useful in any situation and bring the path of awakening into everyday life. The paramis include Generosity, Virtue, Renunciation, Wisdom, Energy, Patience, Honesty, Resolution, Friendliness, and Equanimity.
Join us on Thursday and Sunday evenings from 6:30pm-8:00pm for Meditation Gathering and Dharma Talks that center on the Buddha's ten perfections.
For more information about the Paramis, you can visit Insight Meditation Center's reference list.