Erin Treat

Mini-Residency:
Friday – Sunday, June 7 – 9
Friday, June 7
6:30-8:00pm
Meditation Gathering and Dharma Talk
Saturday, June 8
9:30am-4:00pm
Daylong Retreat – Register here
Erin Treat currently serves as a guiding teacher for Albuquerque Insight Meditation Center. She is also the guiding teacher of Vallecitos Mountain Retreat Center, and sits on the Spirit Rock Teacher Council. She serves as resident teacher and board member at the Durango Dharma Center. Her approach to sharing the dharma is influenced by her love of wild nature, her passionate commitment to serving personal and collective liberation, and her ongoing experience as a student of the Diamond Approach by A.H. Almaas.
---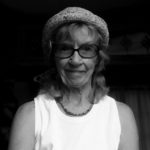 Valerie Roth
The Wisdom of Insecurity:
A Silent Buddhist Women's Retreat
May 17-19
"Anicca vatta sankhara" – all things are impermanent. This phrase begins one of the suttas in the Dhammapada. The Buddha emphasized the importance of bringing awareness to the truth of impermanence.
With a combination of sitting, walking and dharma talks, this retreat offers an opportunity for us all to allow greater awareness of this basic characteristic of our experience as human beings, which is one of the doorways to liberation. As we grow in our understanding of impermanence (uncertainty, inconstancy, or "not sure" as Ajahn Cha translated Anicca), we become more at peace in the moment with greater presence of mind and heart.
VALERIE ROTH began study and practice of the Buddhist path 30 years ago while completing a Masters Degree in East West Psychology. She continued practice and study over the years of living and working as a Physical Therapist in Hawaii, California, New York, and on the Navajo Nation. She has studied and practiced with several different teachers, all in the Theravada lineage. She completed training as a Community Dharma Leader at Spirit Rock Meditation Center in 2008 and was active in the Albuquerque Vipassana Sangha for several years. She taught classes for those new to practice and also served on many administrative committees. In recent years she has travelled in a small motorhome, and is pleased to be moving back to Albuquerque. Her focus is on practice in daily life, and offering service in support of what builds community.
All rooms are private.
Total Cost: $140 plus teacher Dana.
We hope you will join us! Register here.
For questions, please call or e-mail: 505-449-7753 • joy@diannemoody.com
---
DaeJa Napier
Mini-Residency: METTA ~ Bringing Lovingkindness Into Our Daily Lives
Thursday – Sunday, June 20-23

Meditation Gathering and Dharma Talk:
Thursday, June 20
6:30-8:00pm
Daylong Retreat:
Saturday, June 22
10:00am-4:00pm
Register Here
Discussion and Inquiry:
Sunday, June 23
1:00pm-4:00pm
The Buddha taught metta; lovingkindness as a complimentary practice to Insight Meditation (Vipassana). Working together, they serve to awaken powerful healing energies that brighten and lift the mind to increasing levels of well-being – from which compassion, appreciative-joy and equanimity flow like a gentle river into our everyday lives.
The practice of metta is a journey to the center of the heart. Whether cultivating metta in daily life or in retreat, it offers protection from being caught in an adversarial view of life. Likened to a soft rain, it relaxes the painful grip of fear and ill-will. As a result, metta engenders greater trust in ourselves and others – increasing our ability to support the greater good that exists in each moment.
In addition to this retreat at AIMC, DaeJa will also offer a retreat at Pecos Monastery that is sponsored by Santa Fe Vipassana Sangha. For that separate event, you can find information on their website.
DaeJa Napier is the founding and guiding teacher of the Brahma-Vihara Foundation. She teaches Vipassana meditation with an emphasis on the cultivation of the four Brahma Viharas: loving kindness, compassion, appreciative joy and equanimity. She has been practicing and studying in various Buddhist traditions since 1974. Her root teacher is the late Zen Master Seung Sahn. Her practice continues to be enriched through intensive practice under the guidance of Asian and Western teachers including Sayadaw U Pandita, Pa Auk Sayadaw and her western mentor, Joseph Goldstein. DaeJa has dedicated her life to exploring the traditional pathways to awakening and their application in daily life.
---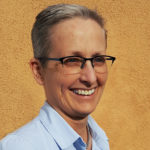 Kathryn Turnipseed
Daylong Retreat: Finding Balance
Saturday, June 29
9:30am – 4:00pm
Join Kathryn for a day of practice to bring awareness to the potential for clarity and inner freedom in the midst of the 'worldly winds.' Whether you find your balance challenged by the demands and stresses of family, work, or the injustices besetting our world, find your way back to center and into balance.
This silent day of practice will focus on cultivating awareness in the midst of challenge. As we deepen into inner freedom we invite the feelings of calm, strength, and centeredness in the face of difficulty. The retreat will include sitting and walking meditation with instruction, dharma reflections and small group sharing. This retreat is suitable for both beginning and experienced practitioners.
This retreat is offered on the basis of dana, a practice of mutual generosity that has been alive since the time of the Buddha. At the end of the retreat there will be an opportunity to offer a donation to the teacher.
Kathryn Turnipseed is a Community Dharma Leader at AIMC. She found the dharma in 1995 when working with anti-war and civil society organizations in Bosnia and Croatia. She graduated from the Community Dharma Leader Program at Spirit Rock Meditation Center in 2012, and completed the Integrated Study and Practice Program at Barre Center for Buddhist Studies in 2013. Kathryn is passionate about individual and collective liberation. She also teaches at Santa Fe Vipassana Sangha, is a GreenFaith fellow, and serves on the board of the Vallecitos Mountain Retreat Center.
---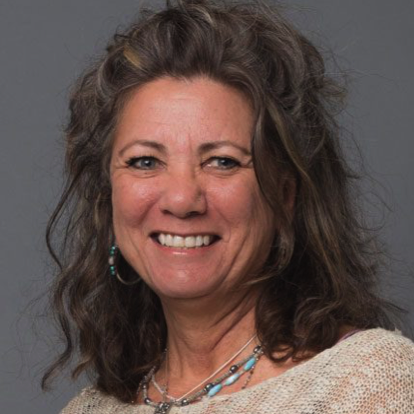 Julie Tato
Meditation Gathering and Dharma Talk:
Thursday, July 11
Julie Tato is a regular guest speaker at Taos Mountain Sangha, and in Santa Fe and Albuquerque. She has practiced meditation since 1988, primarily Vipassana, with Sharon Salzberg, Marcia Rose, and many others, including Ven. Tsoknyi Rinpoche. Also an instructor of Mindfulness-Based Stress Reduction, she has a particular interest in Lovingkindness meditation and in practice in daily life. Julie also teaches meditation with youth, parents, those recovering from loss, at the Lama Foundation. She has lived, worked, & practiced in spiritual community, including many years at the Lama Foundation near Taos and at the Insight Meditation Society in Massachusetts. Julie also works providing spiritual care at Taos Hospice. She is also, to borrow a phrase from her friend Mirabai Starr, "spiritually promiscuous", being a devotee of Neem Karoli Baba, the Blessed Virgin Mary, White Tara, Murshid Samuel Lewis, as well as the Buddha! Lately she is inspired by the exciting confluence of Buddhism and activism of Zen priest Rev. angel Kyodo williams.
---
Brian Lesage
Meditation Gathering and Dharma Talk:
Thursday, July 18

Finding Freedom through Insight Meditation: A Non-Residential Retreat
Friday – Sunday, July 19-21
This retreat offers the unique opportunity to practice Insight Meditation—a simple and direct practice based on moment-to-moment awareness, a technique that opens the heart and clears the mind. We will practice continuous mindfulness in silence through sitting and walking meditation. Freed from much of the daily barrage of stimulus that draws our attention outward, we delve deeply inward. Learning to be aware of our experience from a place of stillness and equanimity allows us to see more clearly; and as insight deepens, compassion and wisdom can arise. This retreat is designed for both beginners and experienced practitioners. Please email questions to Osa. Participants are asked to commit for Friday evening through Sunday afternoon to derive maximum benefit from this brief retreat.
Friday, July 19
6:30-8:00pm
Saturday, July 20
9:00am-5:00pm
Sunday, July 21
9:00am-3:15pm
Brian Lesage has practiced Buddhist meditation since 1988 and has taught meditation since 2000. He has studied in the Zen, Theravada and Tibetan schools of Buddhism. He was ordained in the Rinzai Zen tradition in 1996. His training in vipassana meditation includes doing extended meditation retreats in Myanmar (Burma), Nepal and India as well as numerous retreats in the US. He leads retreats and teaches meditation courses nationwide. Brian also has a private practice in Somatic Experiencing, which is a naturalistic approach to healing trauma. You can also visit his website for Somatic Experiencing at www.liberatingawareness.com.
---
Susie Harrington
Awakening Love and Insight:
OFF-SITE Residential Retreat
August 18-25
AIMC and Santa Fe Vipasana Sangha are co-sponsoring this retreat at Pecos Monastery.
Registration and full information is here.

Susie Harrington teaches meditation nationwide and is the guiding teacher for Desert Dharma, which serves many communities in the Southwest near her home in Moab, Utah. She has trained in the Insight tradition since 1989, and in 2005 was invited into teaching by Jack Kornfield, Joseph Goldstein, and Guy Armstrong. She has also received teachings from many others, including Tory Capron, Adyashanti, and Tsoknyi Rinpoche. She often offers retreats outside, believing nature to be a profound teacher, and a gateway to our true self. Her teaching is deeply grounded in the body and often emphasizes the expression of mindfulness in speech and daily life. Susie brings the skills of inquiry, relational dharma, and the psychological/spiritual interface to her teaching, informed by her ongoing study of the Diamond Approach by A.H. Almaas and as a graduate of Hakomi Therapy (a somatic psychotherapy modality). She offers a two-year intensive program, Dharma in Daily Life, where she delights in mentoring the innate qualities of heart and wisdom in everyday practice. Her practice is rooted in periods of long retreat both indoors and outdoors, which offer nourishment and inspiration for her teaching. She was an outdoor professional for over 30 years, including years as a river guide, mountaineering guide, and backcountry ranger, and now finds her greatest delight in sharing her love of the dharma and the natural world.