Welcome Back Tea for Valerie Roth, June 1, 3-4:30
June 1, 2019
@
3:00 pm
–
4:30 pm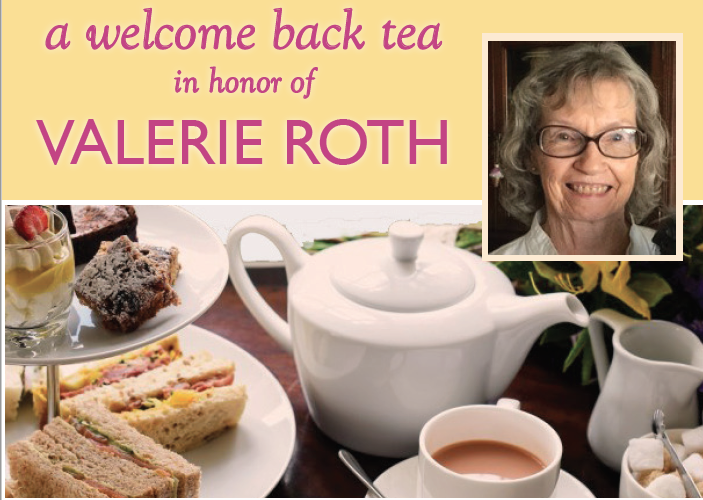 Valerie was Community Dharma Leader at AIMC from 2008 to 2014, and moved away five years ago. 
We are so pleased she is returning to make her home in Albuquerque!
Don your favorite hat and bring your favorite Valerie story, if you have one. Come get to know her if you don't! We know you will love her just as much as we do!
Tiska Blankenship
505-256-3785
tiska@unm.edu