Daylong Retreat with ERIN TREAT, June 8
June 8, 2019
@
9:30 am
–
4:00 pm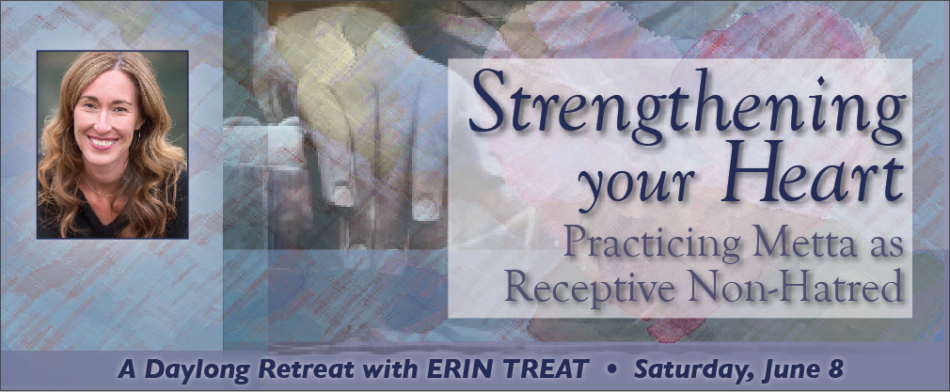 During this daylong retreat, we will explore how practicing with a receptive form of metta (loving-kindness) allows us to cultivate a heart of goodwill and non-hatred.
With this quality of receptive non-hatred, we open more easily to embodied experience and become able to investigate directly the nature of our experience rather than push it away. This in turn allows us to respond to the challenges we face both internally and externally in a way that brings forth natural resilience and deepening ease.
The day will include sitting and walking meditation as well as dharma reflection, inquiry, and guided meditations, as well as a vegetarian lunch. This retreat is suitable for beginning and experienced practitioners. We wholeheartedly welcome people of all identities to participate.
Erin Treat currently serves as a guiding teacher for Albuquerque Insight Meditation Center. She is also the guiding teacher of Vallecitos Mountain Retreat Center, and sits on the Spirit Rock Teacher Council. She serves as resident teacher and board member at the Durango Dharma Center. Her approach to sharing the dharma is influenced by her love of wild nature, her passionate commitment to serving personal and collective liberation, and her ongoing experience as a student of the Diamond Approach by A.H. Almaas.
Osa Arkin
AIMCretreatinfo@gmail.com