Community Practice with Brian Lesage: Cultivating Seeds of Intention Before, During and After: Using Wise Attention to Understand Intention and Impact
May 17 @ 6:30 pm

-

8:00 pm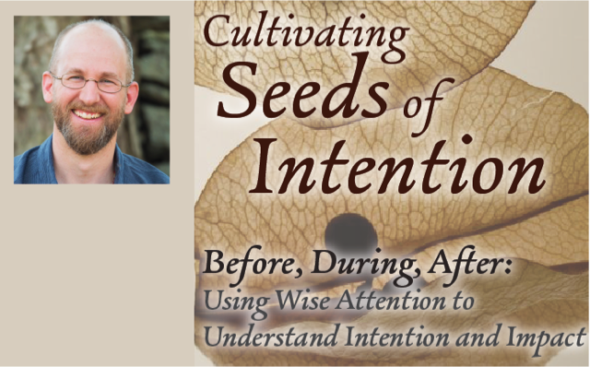 AIMC is pleased to welcome back our supporting teacher, Brian Lesage to lead us in sitting meditation, followed by a talk exploring the deepening of attention before, during and after action or speech. Understanding that the impact of our speech and action is often different from our intent, we can use this awareness to open the heart and mind to consider more skillful ways to interact.
Brian Lesage has practiced Buddhist meditation since 1988 and has taught meditation since 2000. He has studied in the Zen, Theravada, and Tibetan schools of Buddhism. He was ordained in the Rinzai Zen tradition in 1996. His training in vipassana meditation includes doing extended meditation retreats in Myanmar (Burma), Nepal and India as well as numerous retreats in the US. Brian leads retreats and teaches meditation courses nationwide. He has a private practice in Somatic Experiencing, a naturalistic approach to healing trauma. Visit his website to learn more: www.liberatingawareness.com
Please arrive a few minutes early to get settled before the bell rings at 6:30 p.m. Chairs and cushions are available.