Visiting Teachers, Community Dharma Leaders, and Kalyanamittas
Erin Treat
Erin Treat serves as a guiding teacher for the AIMC and of the Vallecitos Mountain Retreat Center. She teaches retreats at Spirit Rock and the Insight Meditation Society and serves as a teacher and board member at the Durango (Colorado) Dharma Center. We have a memorandum of understanding with Erin.
Susie Harrington
Susie Harrington teaches meditation nationwide and is the guiding teacher for Desert Dharma, which serves many communities in the Southwest near her home in Moab, Utah. She has trained in the insight tradition since 1989. She often offers outdoor retreats.
Brian Lesage
Brian Lesage has practiced Buddhist meditation since 1988 and has tau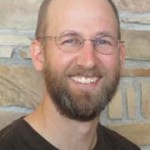 ght meditation since 2000. He has studied in the Zen, Theravada and Tibetan schools of Buddhism. He was ordained in the Rinzai Zen tradition in 1996. His training in vipassana meditation includes doing extended meditation retreats in Myanmar (Burma), Nepal and India as well as numerous retreats in the US. He leads retreats and teaches meditation courses nationwide. Brian also has a private practice in Somatic Experiencing, which is a naturalistic approach to healing trauma. You can also visit his website for Somatic Experiencing at www.liberatingawareness.com.
Brian lives in Arizona and visits our sangha several times a year to sit with us and give dharma talks. His biography is at: http://www.liberatingawareness.com/about-brian-lesage
Brian offers individual practice discussions when he visits Albuquerque.
DaeJaNapier
DaeJa Napier is the founding and guiding teacher of the Brahma-Vihara Foundation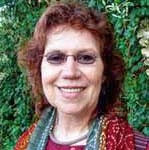 . She teaches vipassana meditation in combination with the cultivation of the four brahma-viharas. Her emphasis has been on the cultivation of formal and informal practice in everyday life.
She has studied and practiced in various Buddhist traditions since 1972. Her root teacher is Zen master Soeng Sahn. Dedicated to exploring the depths of the awakening process, she maintains a yearly schedule of intensive practice. Most recently she practiced under the guidance of Sayadaw U Janaka, Sayadaw U Pandita and Joseph Goldstein.
Julie Tato
Julie Tato, a regular guest speaker at Taos Mountain Sangha, has practiced meditation since 1988, primarily Vipassana, with Marcia Rose, Sharon Salzberg, Tsoknyi Rinpoche, and many others. An instructor of Mindfulness-Based Stress Reduction, she has a particular interest in Lovingkindness meditation and practice in daily life. Julie teaches meditation with youth and with those recovering from loss. She has lived, worked, and practiced in spiritual community, including many years at the Lama Foundation near Taos and at the Insight Meditation Society in Massachusetts. Julie also works providing spiritual care at Taos Hospice.
Karen Waconda-Lewis
Karen Waconda-Lewis is a native from Isleta/Laguna Pueblo. After initiation into the Native Medicine, she brought the Native Medicine into an urban American Indian health clinic in Albuquerque, NM, and continues to expand the program to local hospitals, Indian Health Service, VA Hospital and surrounding organizations. She joins Western Medicine with Native healing in preventive health, mental health and overall well-being.
Karen is a graduate of Spirit Rock Community Dharma Leader training, and regularly provides dharma teachings with integration of native teachings throughout NM, nationally and at Insight Meditation Society-staff and teacher training. She has interconnected the native teachings with Vipassana teachings into ceremonies, sweat lodges, and into her community at Laguna Pueblo. At Laguna Pueblo, the ancestral teaching of mindfulness compliment the Buddhist teachings at the Detention Center at Laguna Pueblo giving insight and wellness to the inmates and families. She is co-founder of the Annual Indigenous and Native Healer's Silent Retreats and Albuquerque POC and Allies Sangha.
She is now the founder and director of Center for Native American Integrative Healing, LLC and Wa'Kanda retreat and spa both located in Albuquerque, where other indigenous healers practice their traditional medicine and extends out to the community.
Kathryn Turnipseed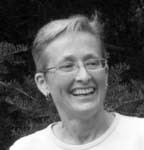 CDL Kathryn Turnipseed has been practicing vipassana meditation since 1997, sitting numerous intensive retreats at the Insight Meditation Society (IMS), Spirit Rock and the Mountain Hermitage. In 2012 she graduated from the Community Dharma Leader training program at Spirit Rock Meditation Center. Kathryn is a member of Albuquerque Insight Meditation Center. She is a GreenFaith fellow and serves on the board of the Vallecitos Mountain retreat Center.
Mark Pugsley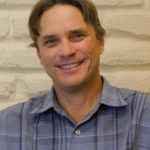 CDL Mark Pugsley started Vipassana dharma practice in 1993 with the SN Goenka community in Shelburne, MA and continued in this tradition, traveling in 1997 to Igatpuri, India and Nepal. Since 1998, Mark has attended retreats at the Insight Meditation Center Society (IMS), Spirit Rock and Barre Center for Buddhist Studies. Mark's principle dharma teacher is Eric Kolvig. Mark has a private psychotherapy practice and is a co-founder of the Center for Relationship and Sexual Recovery (CRSR). He also teaches at the University of New Mexico in the field of Organizational Learning. Ever since moving here in 2003, Mark has been a member of the Albuquerque Insight Meditation sangha. Mark completed the Community Dharma Leadership Program May 2017.
Valerie Roth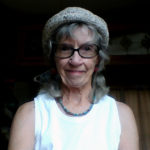 CDL Valerie Roth began Buddhist practice 30 years ago in a 1986 graduate program in East/West Psychology. Valerie has continued studies and practice in Hawaii, on the Navajo Reservation, in New York and in New Mexico. Valerie completed the Spirit Rock Community Dharma Leadership Program in 2008 and soon began to serve the Albuquerque Vipassana Sangha. In her service to our sangha she taught classes for people new to the practice, led retreat and residency planning and served on the board of directors. Valerie currently lives in Rodeo, New Mexico.
Kalyanamitta Presenters
Steve Katona began Buddhist study and practice in 1989 in the Zen tradition. His study emphasis was the development of wholesome service and retreat practice within the context of Buddhadhamma. Steve also practiced in the Goenka Vipassana discipline for five years and then became a student of the Mahasi style Vipassana tradition. In the last four years, Steve has spent over a year on silent retreat both in the USA and at Tathaghata Meditation Center in California, and in Nepal at the Panditarama Vipassana Meditation Center in Lumbini, Nepal under the primary tutelage of the Venerable Sayadaw U Vivekananda. Steve's approach to practice: How do I bring the skills of meditation and the insights I've realized into daily life? How do I support a wholesome life through the timeless tradition of the Buddha's teachings? Please ask Steve what this means: HAIETMOBA.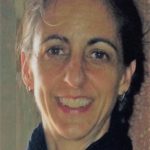 Emjae Jeanne likes to share the Dharma because the Dharma has proven to be a reliable source of joy and support for her. She first "found" Vipassana in 1995, and truly felt like she had come home. "I was a regularly irregular practitioner until 2006, when I began a consistent meditation practice. I am inspired by the compassion of complete acceptance for each moment as it is, while always aspiring for peace, freedom and awakening for all beings."
Fred Herman has had a meditation practice for 40+ years, the last 18 years of which have in the Vipassana tradition. He has done many retreats with many teachers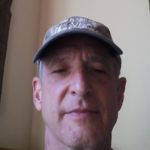 over time and experiences great joy in sharing his experience of the dharma with our community. He loves to share how the practices of awareness, kindness, and compassion can enhance our sense of common humanity, personal healing and liberation.